Percepto Automated Drone System
The Sparrow 2.5 is housed by the all new IP 55 carbon fiber composite frame, while maintaining the look and feel of the original Sparrow drone. The sleek design is robust and versatile with expanded possibilities for mission applications.
Product Description
Performance Specifications
Up to 40 minutes of continuous flight
Charging time up to 40 minutes
All weather flight performance
Max. Range: 5km (3 mi)
Max. Altitude 130m (400ft.)
Max Speed: 30 Knots
Max. Take-off Weight (MTOF): 10kg (22lbs)
Applications
Safety » Detect and track people and moving objects in FOV 24/7 delivering live data stream to operator
Security » Scan site for fires and gas leaks and automatically alert authorities and on-site personnel
Inspection » Capture and analyze high definition snapshots and continuous video streams
Live Features
The Sparrow 2.5 automated drone system can be controlled by the operator at any time via live operation features. The operator can command the drone to perform specific tasks to manage any unforeseen situation—such as detect and track a target, toggle the night camera, and navigate to a specific location and land.
On-site 24/7 Multi-Task Drone
The Sparrow 2.5 automated drone system enables high-quality fully-automated security, safety and inspectionmissions to be executed on-site with powerful technologiessuch as dynamic flight applications, all new IP55 certified frame, and PerceptoCore processing unit. The system eliminates human risk and provides a safer, more efficient and cost-effective method compared to traditional security, safety and inspection methods. Together with the Base Station and the Cloud Management Software (CMS), the Sparrow 2.5 carries out once hazardous and imprecise missions with ease and incredible accuracy.
Quick Specs
Drone
Dimensions(propeller tip; diagonal)

152 (cm)

Weight

9kg

Material

Carbon fiber composite IP55

Propulsion

KDE Electric Motor; 360 RPM/V; 230g

Battery

6S Li-Po Battery

Day Camera

4096×3000 resolution at 30FPS

Thermal Camera

640×512 resolution, frame rate 30 Hz
Base Station
Dimensions

162x168x165 (cm, closed)

Weight

330kg

Material

IP65

Communications

Ethernet
New Sleek Design
The Sparrow 2.5 is housed by the all new IP 55 carbon fiber composite frame, while maintaining the look and feel of the original Sparrow drone. The sleek design is robust and versatile with expanded possibilities for mission applications. Combined with the new, compact Percepto Base 3.0, the Sparrow 2.5 delivers Percepto grade performance in all weather conditions, rain or shine.
Sparrow 2.5 Specifications
Overview
The Sparrow 2.5 delivers an industrial grade, highly automated drone solution equipped with cutting edge technology providing high-quality live feedback from every mission. Weighing just 9 kg (20 lbs.), the Sparrow 2.5 dexterously performs security, safety and inspection missions.
Flight Controls
Pixhawk 2.1 Flight Controller is a triple redundant open sourced PX-4 based autopilot module designed by 3D Robotics that runs an efficient, real-time operating system. With a total of 29 sensors the Pixhawk 2.1 delivers reliable, high-quality performance and
reliability.
168 MHz Cortex M4F CPU
Sensors

3 x GPS Capability
2 x Compass
2 x Barometer
3 x Triple Axis Gyroscope
3 x Triple Axis Magnetometer
3 x Triple Axis Accelerometer

Integrated backup, override and failsafe processor
Propusion System
T he S parrow 2.5 is powered by the impressive KDE Direct brushless electric motor, delivering high- efficiency performance to the Sparrow and its components. Together with the carbon fiber Mejzlik propeller blades, the propulsion system delivers unprecedented smoothness and efficient flight performance.
Fugelage
The Sparrow chassis is an IP55 composite material, mainly carbon fiber quad copter classic monocoque frame.
Rotor Diameter

239mm

Height (ground to rotor)

295mm

Arm Length

370mm

Skids Distance

237mm
Automatic Charging
Automatic charging inside the base station ensures for fully autonomous missions without any human interference required. Charging at 36 Amps minimizes charging time allowing the Sparrow 2.5 to quickly embark on its next mission.
Percepto Power Distribution Board
The P ercepto PDB module provides onboard power delivery and power management capabilities to consumer and commercial drones. The Percepto PDB provides a hot swap controller and allows a board to be safely inserted and removed from a live power supply. The high precision measurement along with adjustable two steps down switching regulator, 10 Amps each, present a power management solution for
high current applications. Non-volatile configuration allows for flexibility in the automatic generation of alerts and responding to faults. The Electro Magnetic Compatibility (EMC) oriented design helps establish Electro Magnetic Interference (EMI) proof environment and a better power distribution flow. EMI can hinder circuit performance and even halt performance all together. Therefore, by reducing EMI, data can securely and efficiently be transmitted.
Overview
The Sparrow 2.5 Payload packs powerful technologies into the Sparrow 2.5 while maintaining fast operation and a slim design. The Payload and onboard sensors are customized to fit the mission needs with cutting-edge sensors such as day and thermal cameras.
Day Camera
The Flir Blackfly S USB 3.0 Vision industrial camera, with Sony's 12.3 MP sensor IMX 253 provides low-noise performance with excellent image quality.
Specifications
Dimensions

57.5x50x44mm

Resolution

4096×3000

Weight

90g

Power Connector

USB 3

Frame Rate

30FPS
Electrical Specifications
Input Voltage

5V

Power Consumption

4.5W
Thermal Camera
The Flir Tau 2 640 is a sleek long wave IR camera with digital video. Improved electronics and sensitivity produce higher image processing, detail and contrast.
Specifications
Dimensions

43x43x43 (mm, without lens mount)

Resolution

640×512

Weight

72g

Power Connect

50-pin Hirose

Frame Rate

30Hz
Electrical Specifications
Input Voltage

4-6V DC

Power Consumption(avg.)

1.3W
Flight Controller
PIXHAWK 2.1 Autopilot is an all-in-one 3 times redundant unit, combining FMU and IO into a single package with hardware floating point unit and SIMD
Specifications
Dimensions

81.5×50.15.5 (mm)

Weight

38g

Processor

32-bit STM32F427 Cortex M4 core with FPU
Electrical Specifications
Input Voltage

5V DC (min 9V, max 57V)

Power Dissipation (avg.)

3.1W
LTE communication is established using the Sierra EM-7455 LTE modem mounted directly on the drone.
Sierra EM-7455
Dimensions

51X30X2.7(mm)

Frequency Band

B1, B2, B3, B4, B5, B7,
B12, B13, B20, B25, B28, B29, B30, B41
Sierra MP-70
Dimensions

190x45x105(mm)

Frequency Band

B2, B4, B5,
B13, B17, B25
Point to Point (P2P) Communication
Point to Point ( P2P) C ommunication provides communication solutions to restricted sites and sites with limited internet access.
Secondary Communication Channel
Secondary Communication Channel is a low frequency radio channel allowing the operator to send several basic commands to the Sparrow.
Frequency

433 MHZ

Range

40KM

Dimensions

60×15(mm)
Perceptocore 2.0 Specification
Overview
The PerceptoCore M odule delivers real-time, onboard computer vision capabilities to consumer and commercial drones combined with high current power distribution board and Pixhawk 2.1 carrier board. The low-cost, high-performance, and exceptionally powerful Linux module seamlessly connects to the drone's flight controller.
System Architecture
The PerceptoCore Platform is based on the NVIDIA® Jetson® TX2 application processor – a powerful computing chip responsible for all autonomous capabilities, due to its ability to process complex image algorithms. Pascal GPU architecture coupled with ARM® Cortex® -A57 CPU complex provide a near real-time solution for high-performance image processing. The Lattice low power consumption MACH-XO2 FPGA allows the PerceptoCore to control the drone by generating a PPM/SBUS signal. It also enables simultaneous control of the operator and the computer control by manipulating the input R/C signal in real time. A safety mechanism allows for immediate transfer of control to the operator at any time. The MACH- XO2 devices are based on a 65 nm non-volatile low-power process, providing low static power to all system components.
Features
NVIDIA® Jetson® TX2 SoC

NVIDIA Pascal GPU with 256 CUDA Cores
ARM® Cortex® -A57 MPCore (Quad-Core) ProcessorA15 CPU

On board Pixhawk 2.1 compatibility
120A Power Distribution Board
DRAM – LPDDR4 – 1866, 8GB
Flash – eMMC 32GB
WIFI
Bluetooth
Up to 1 Tera SSD slot
3x Gigabit Ethernet
USB

1x USB 2.0 Micro B
3x USB 3.0 Type C

8 x Temperature Sensor
Optional Debug Port
General Expansion

PPN/S.BUS
I2C
UART
CANBUS
PerceptoCore provides mechanisms to communicate with a PC and/or USB 2.0 peripherals and USB 3.0 peripherals, such as a camera or storage device. A 12C- bus specification-compliant 12C master controller is implemented, supporting serial device communications to multiple devices. The UART provides serial data synchronization and data conversion for both receiver and transmitter sections.It also implements cutoff switch and an onboard FPGA generating a PPM/SBUS signal, enabling connection to the Flight Controller.
The PerceptoCore can be connected to a ground computer using the SDK via various channels including WIFI and LTE.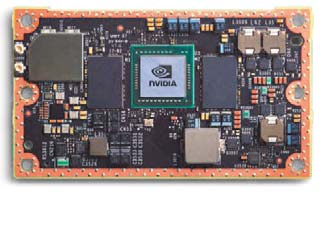 Base Station 3.0 Specifications
Overview
The Base Station rapidly charges the Sparrow 2.5, simultaneously transferring data to the Sparrow and the cloud and protecting the Sparrow from harm. The all new design is smaller and lighter to allow for easy transport and installation. Automatic rapid charging enables the Sparrow 2.5 to operate autonomously with minimal human intervention. IP65 enclosure protects the Sparrow 2.5 from hazardous weather conditions, wildlife and malicious human interference. Automated lid and precision landing mechanisms with sub-millimeter positioning ensure accurate and safe takeoff and landing.
Specifications
Electrical Specifications
Supply Voltage

110V or 220V, single phase

Typical Power Consumption

2KW

Maximum Power Consumption

3KW

Operating Temperature

-10-42°C

Charger

PowerLab 8 (v2)

Charger Input Voltage

10-32V DC

Charger Output Current

36A
Mechanical Specifications
Motor

Siemens 3.0Nm Synchronous Motor

Material

IP65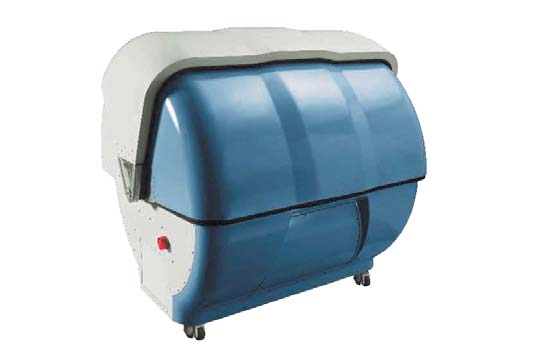 Controller
High level Simatic HMI TP7000 Comfort delivers an intuitive interface in its compact 7-in touch screen to effortlessly manage and control the Base Station. Siemens S7-1200 CPU industrial grade controller provides exceptional real-time performance and powerful communication options. The integrated PROFINET IO Controller interface provides for communication to the HMU and other automation components.
Power
TRIO POWER
Dimensions

139x130x190 (mm)

Weight

2.9 kg

Operation Temperature

-25…70°C

Output Voltage

24V DC

Output Power

960W
SINAMICS V90
Dimensions

80x180x200 (mm)

Weight

1.85kg

Operation Temperature

0…45°CC

Input Voltage

380-480V

Output Power

1kW
Cloud Management System 2.0 Specifications
Site Management
Site management features facilitate safe and optimal operation of the site by programming physical parameters in 3D space such as 'free fly zones', 'no-fly zones' and 'flight routes.' The 'live map' provides the operator with key information such as system component locations, site notifications, and system component activity. The 'site schedule' manages completed, ongoing, and future missions scheduled for each drone. All relevant site parameters are displayed in the site management in real time, with crucial updates and alerts provided to the operator as notifications.
Overview
Percepto Cloud Management Software enables 24/7 monitoring and management of the Sparrow 2.5 System by an operator from any location. The software provides an interface for site setup, mission setup, mission scheduling, and live activation and monitoring of the Sparrow 2.5 system. It communicates with the drone and the base station either using a public LTE channel or with the site's own local internet connection. The operator programs and schedules flight routes and manages the drones' activity via the management software.
Mission Managemeent
In mission setup, the operator can deploy a drone on a pre-defined mission or can customize a new mission choosing from the various mission applications.
Mission Applications:
Navigate
Track Detection Toggle Camera
Type (day/night) Enable/Disable Detector
Flagpole
Area Mapping
Area Scan
3D Model
Move Camera Up/Down
Spin Drone Degrees
Adjust Drone Altitude
Wait & Pause
Record Raw Video
Go to Alert
Capture HD Snapshots
Drone & Base Station Management
This crucial feature provides the operator with key information regarding drone and base station status and health, contributing to the ability to safely manage the system.
Key features:
Deployed drones and base stations are listed with status,health, and location
Maintenance log including parts serial numbers and history
Drone mission and data history
Fleet control and drone selection for deployment
Live camera feed and mission controls
Data Management & Analytics
After each mission, the drone is capable of uploading collected data to the cloud database. This data can be sorted and/or undergo further processing and analytics, providing the operator with crucial information and insights from the drone's mission. With advanced analytics applications such as anomaly detection and 3D mapping, data optimization possibilities are endless.