AS-J-2000
ApolloShield jammers are robust stand-alone drone jamming systems. They are capable of
jamming commercial drones from up to 3,000 meters
Product Description
Jamming Technology


RF Barrage
FM Modulated white noise

Jamming Coverage


~ 99.9% of COTS drones by market volume (Generic)

Jamming Channels

3 Channels, Individually Toggled On/Of
● 1560-1610 MHz (GPS L1)
● 2400-2500 MHz (Communications)
● 5720-5850 MHz (Communications)
Optional: Additional channels (not included with the base package)
● 432-436 MHz (Communications)
● 900-1170 MHz (Communications)
● 1170-1380 MHz (Military GPS)
Specific output power per channel as well as number of channels – to be specified with Customer and priced accordingly

Effective Jamming Distance


Up to 1-2 km (3,280 ft), for US DJI Phantom 4 in a rural environment with low RF noise.
Typical range in semi-urban scenarios: approximately 60-80% of maximum range.
Range may vary according to conditions at the deployment site, the height of the sensor above the ground, and drone signal strength.

Jamming Pattern


Single omnidirectional antenna for each frequency range, covering 360°
Optional: Directional jamming antennas, with or without rotators

Average Mitigation Time


After communication jamming activation:
~1 second: Drone stops in place
~15 seconds Drone starts returning to home
Behavior may vary depending on the drone
If GPS jamming is also activated, the drone will land in-place, based on the drone's model

Concurrent Mitigation Capability

Any number of drones within the effective jamming zone will be concurrently blocked

Management Interface

Via Sensor Management Software Extension Manual or automatic trigger

Housing Dimensions and Weight


Portable signal generator unit, not incl. antennas:
56 x 35 x 23 cm, 28 kg
(22 x 13.8 x 9.1 in, 61.7 lbs)
Stationary signal generator unit, not incl. antennas:
70 x 50 x 40 cm, 50 kg
(27.6 x 19.7 x 15.7 in, 110.2 lbs)Antenna package – 3 antennas – total dimensions:
78 x 13 x 6 cm, 2.5 kg
(30.7 x 5.1 x 2.4 in, 5.5 lbs)?

Mounting


Portable: Mounting on a standard pole/mast,Expected mast outer diameter: 55 mm
Stationary: Placement on a rooftop or mounting on a wall.


Power Supply


220 VAC Power
Optional: 110 VAC, 12/24/48/custom VDC


Power Consumption


1,300 W
Optional: Custom (more / less) power – will affect effective jamming zone and price


Housing Type,Operating Temperature and Environmental Conditions


-10 – +50°C
Portable: Rugged pelican case form factor, drizzle-proof for a short duration, suitable for ad-hoc deployments.
Stationary: All-weather cabinet, IP42-equivalent, suitable for prolonged periods of exposure on a rooftop.

Drone Jammer Kit Components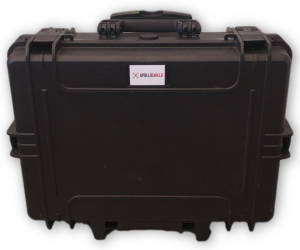 1 x Jammer
RF Jammer Signal Generator

3 x omnidirectional antennas with pole mounts
for 2.4, 5.8, and GNSS RF Spectrums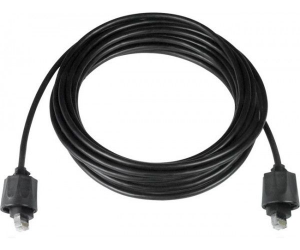 1 x Weatherproof CAT-5 cable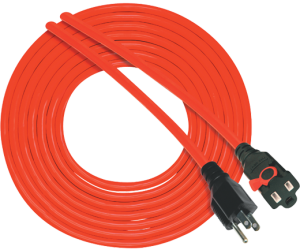 1 x Weatherproof power cable
Warning: In order to keep the jamming from damaging the drone sensors, the jammer antennas must be placed at least 20 meters away from the sensor antennas.
* Notice for U.S. customers: All ApolloShield devices have not been authorized as required by the rules of the Federal Communications Commission (FCC). These devices are not, and may not be, offered for sale or lease, or sold or leased, until authorization is obtained.
** All ApolloShield jammers: This devices are not, and may not be, offered for sale or lease, or sold or leased, in the United States, other than to the United States government, its agencies, and its properly delegated representatives.
The use of those devices in the United States by other persons or entities, including non-federal government agencies, is prohibited by federal law. In other jurisdictions, sales will be conducted only in compliance with the applicable laws.